We are

Acorn  Aspirations.
We are entrepreneurs, mentors, and
educators looking to empower young
people aged 12-18 with the skills they
need to change the world with technology.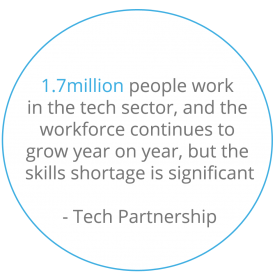 Acorn Aspirations offers young people the opportunity to learn the skills they need to emerge as tech entrepreneurs and leaders. During our hackathons, bootcamps, incubators and accelerators young people learn to identify a problem in their community and solve it through technology.
Young people work in teams to build apps/platform and a business plan to launch that app/platform, supported by mentors and guided by our curriculum.
Acorn Aspirations curriculum takes students through 4 stages of launching a mobile app/web startup, inspired by the principles of design thinking: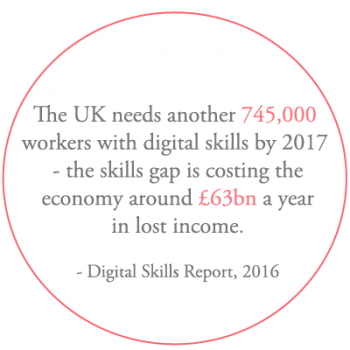 We are on a mission to bridge the digital skills gap, nurture the next generation of tech talent and fill the jobs required by the tech industry.
The future success and prosperity of the economy increasingly depend on our ability to harness talent and to encourage the creativity and innovation of young people. That's why at Acorn Aspirations we make sure that pupils from all backgrounds, particularly girls and teenagers from underrepresented communities across the UK and globally, have access to technology and entrepreneurship education. This prepares them for the next stage of their lives, be that higher education, pursuing a successful tech career or setting up their own business.
Having only launched a year ago we have already worked with over 600 teenagers (aged 12-18) from diverse backgrounds including London's most underprivileged boroughs, such as Tower Hamlets, Haringey, Tottenham Hale, Barnet, Camden and Southwark. Over 50% of Acorn Aspirations community are girls.
At the heart of our mission is to improve social mobility in the digital-technology sector and ensure young people, girls in particular, from underrepresented communities are better prepared for the jobs that do not yet exist.